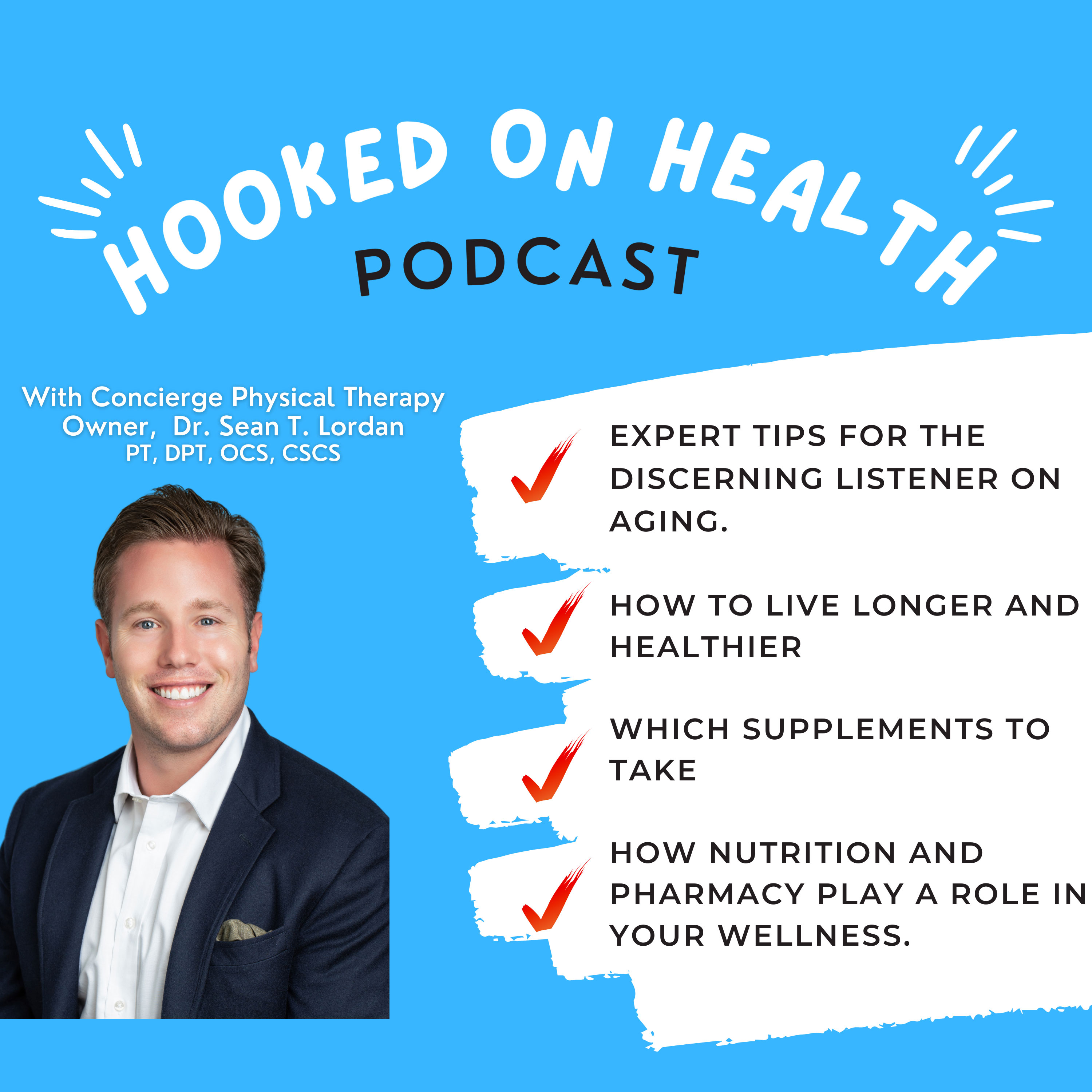 Looking for answers to the questions?
☑ How to age well?
☑ How to prevent premature death with a few modifiable variables?
☑ How to improve Quality of Life in Golden years?
PLUS! ☑ Nutrition tips that most Doctors forget to tell their aging patients.
- Then tune in for October's Hooked on Health podcast. Dr. Lordan is joined by a physician who knows a great deal about aging!
➡ October Guest: Dr. Robert F O'Connor, MD - Geriatric Medicine, Internal Medicine at Newton-Wellesley Hospital in Massachusetts.
Dr. O'Connor received his medical degree from Albany Medical College. He was Chief Resident at Mount Auburn Hospital Internal Medicine Program and completed his Fellowship in Geriatric Medicine at Massachusetts General Hospital.
Dr. O'Connor is Board Certified in Internal Medicine and Geriatric Medicine, and is a Post-Acute and Long-Term Care Society certified medical director. He works at the Quimby Center for Geriatric Care at Mount Auburn Hospital and is the campus medical director at the Skilled Nursing facility at The Commons in Lincoln.